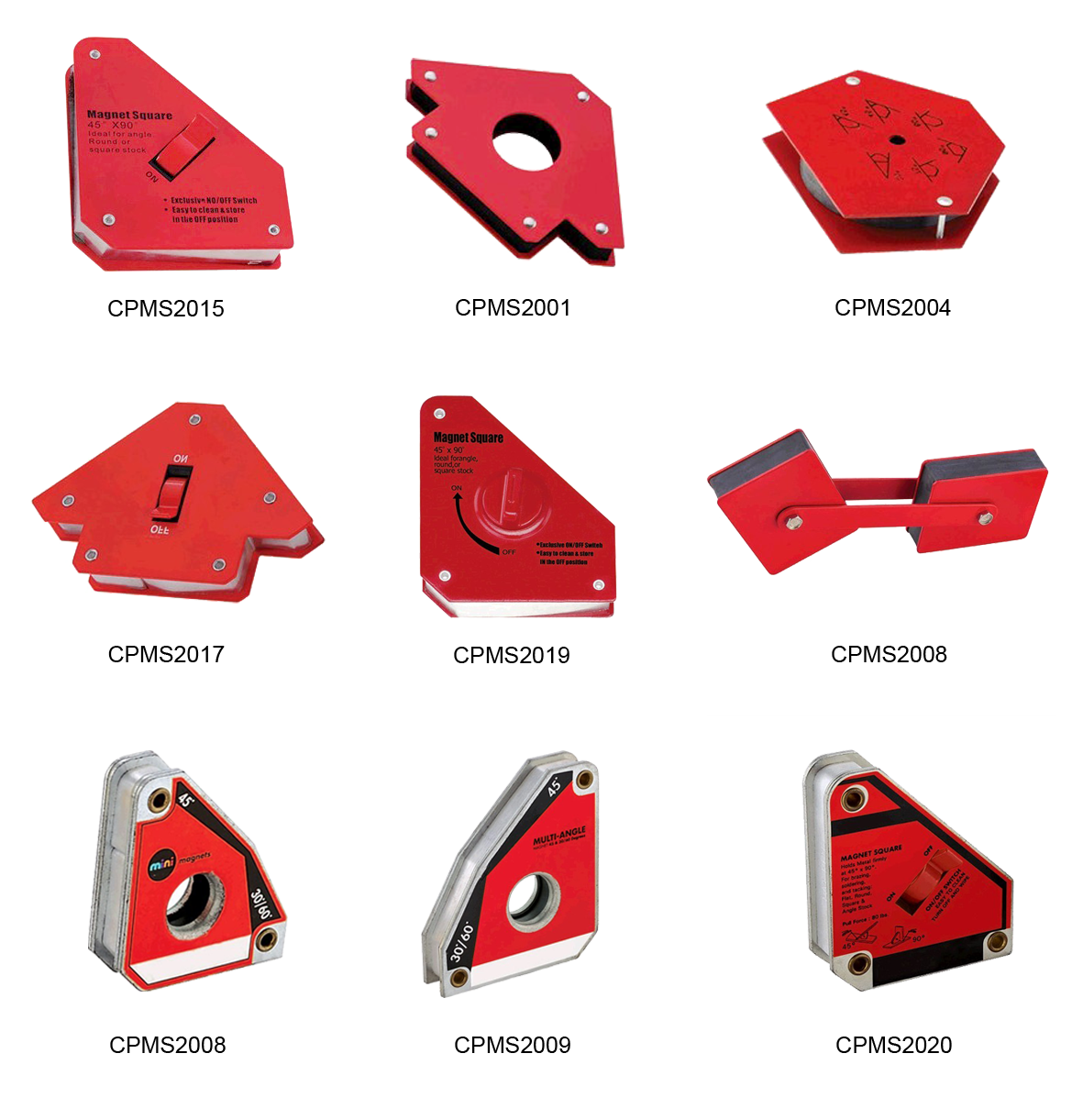 Welding Magnetsare designed to work as an Extra Hand ¨C It enables fast and accelerative holding of most iron objects and tools. They are widely used in iron parts welding, jointing in 90¡ã or 45¡ã in architecture and finish machining field. They are be used in soldering, Marking-off, Pipe installation, Supporting, Jigging, assembly, as a Separator, Multi-Units for Heavy welding, Lifting etc. The magnets have strong attraction for ferromagnetic materials like mild steel. The sheets, pipes to be welded to each other at any angle can be held together by these devices. This enables the need of manually holding these sheets/ tubes and the operator can concentrate on welding or assembly process. Multiple units of these can be used for bigger sheets/pipes
Features:
¡ñThe fast & easy way to hold metal workpieces at 45¡ã & 90¡ã.
¡ñTurn the magnet Off when setting up, turn On when you're ready to work. Fast and safe set-up
¡ñIdeal for round and square tubing, angle, and flat stock.
¡ñEasy to clean. Simply turn Off and wipe.