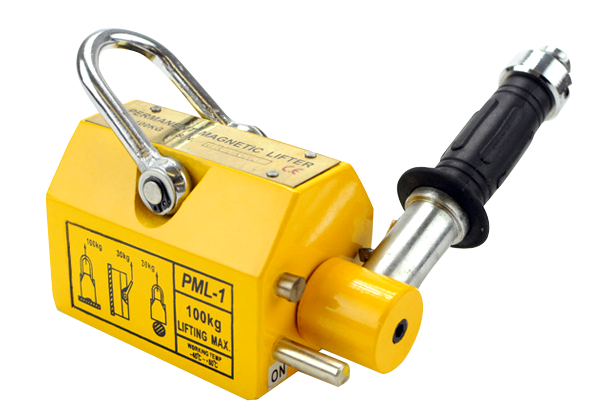 Permanent Lifting Magnet is compact and self- contained. It is a new concept product for lifting and handling steel plates, pipes, beams and cylindrical work pieces of ferromagnetic materials. It contains powerful NdFeB permanent magnet to maintain holding power indefinitely. It is not only convenient in operation with a strong holding force, but also safe and reliable. No electric power is needed, so it can be operated in places where electric power is not available.
Our model for permanent lifting magnet is PML. It lifts, transports and releases the load rapidly with the simple motion of a lever using a single operator. Once activated, a spring-loaded device blocks the maneuvering lever preventing any accidental deactivation. It features a 3.5:1 safety factor of the recommended load.
Permanent Lifting Magnet is widely used for lifting and hoisting in factories, warehouses, on wharves and at transport facilities.
Features:
¡ñ Available in the lifting capacities of 100kg, 300kg, 600kg, 1000kg, 1500kg, 2000kg, 3000kg and 6000kg.
¡ñ 3.5 times for safety factor.
¡ñ No electrical power required.
¡ñ Self-locking safety block prevents accidental deactivation.
¡ñ Maintenance Free with zero running costs.
Operation:
¡ñ Simply move the lever to the ON position to engage the magnet while lifting materials.
¡ñ Safety lock keeps the permanent lifting magnet engaged until you release it.
Warning: Never move the lever to the ON position unless the permanent lifting magnet is placed on an iron or steel object.
Applications:
¡ñ Hundreds of lifting and positioning applications.
¡ñ Loading or unloading many work pieces including press molds, plastic molds, machined parts etc.
¡ñ Used as a part in the project of Magnetic Manhole Cover Lifter.
¡ñ With a hook, crane and beam, some pieces of permanent lifting magnets can lift large size of steel plate.
Technical Data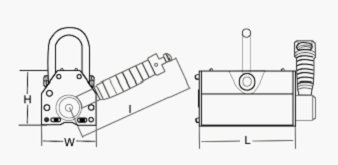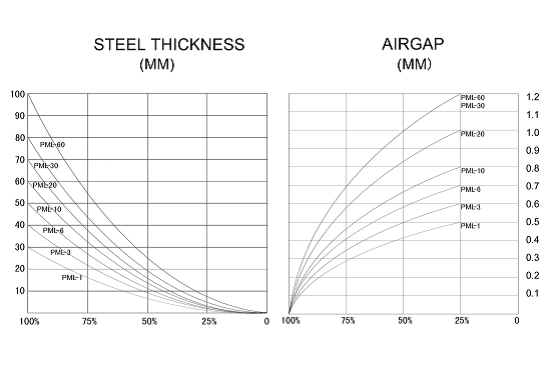 Specifications:
Model

Rated

lifting

capacity

(kgf)

Cylindrical

lifting

capacity

(kgf)

Max.

pull-off

capacity

(kgf)

W

L

H

I

Operation

temperature

(¡æ)

Net

weight

(kg)

CPPML100

100

30

350

62

92

70

145

©'80

3

CPPML300

300

100

1050

92

162

96

180

10

CPPML600

600

200

2100

122

232

120

220

24

CPPML1000

1000

300

3500

176

258

163

285

50

CPPML1500

1500

500

5250

205

320

190

375

70

CPPML2000

2000

600

7000

234

378

212

465

125

CPPML3000

3000

1000

10500

286

458

261

565

220

CPPML6000

6000

2000

18000

296

720

266

710

398